Looking for access to Search. And. Request. Anything (SARA)? Visit SARA here
The Challenge
NSW Health has over 150,000 staff working across 30 health organisations who all need services like IT, payroll, recruitment, finance and more.
Before SARA was introduced, NSW Health had multiple different systems providing similar services across the state. There was an opportunity to improve efficiency from an IT management perspective and simplify the staff experience.
eHealth NSW wanted to provide a single, fast and easy way for NSW Health staff to seek support and make requests for these everyday services so they could spend more time focusing on patient care.
The Plan
eHealth NSW needed to implement a solution that would:
Be easy and intuitive to use
Enable staff to solve their own questions or ask for help
Remove duplicate tools and manual processes
Digitise and optimise existing paper forms
Help support teams manage requests efficiently
Make enhancements and upgrades fast and effective.
NSW Health chose ServiceNow as its workload management platform to meet current and future needs. The platform would be used to manage the fulfilment of services. eHealth NSW would also need to create a user-friendly consumer portal within ServiceNow, through which staff could submit their requests online and track their progress in real-time. To develop the consumer portal, eHealth NSW would first need to partner with health organisations to streamline, consolidate and digitise the business processes used to deliver these services.
As a manager, the implementation of the SARA platform has transformed the way in which I work. The system provides a single source for information and managing employee requests. The increased visibility of requests, employee leave and knowledge articles in the one platform provides improved efficiencies allowing me to dedicate more time leading my team and investing in the strategic objectives of the organisation – the system is a key tool in my day-to-day work.
Sarah Casey, Head of HR Support Services, NSW Health Pathology
The Outcome
The consumer portal SARA is now used by over 75,000 staff and contractors across NSW Health each month.
On average, 27% of visitors view a knowledge article and around 38% go to 'My Items' and view a ticket. There are over 200 online forms available in SARA to seek support or make requests for different services, and there are over 100,000 requests submitted each month.
Since launching, SARA has been enhanced to incorporate a virtual assistant, a widget that displays statewide IT outages and an innovation portal that enables staff to submit ideas on how to improve eHealth NSW managed business applications.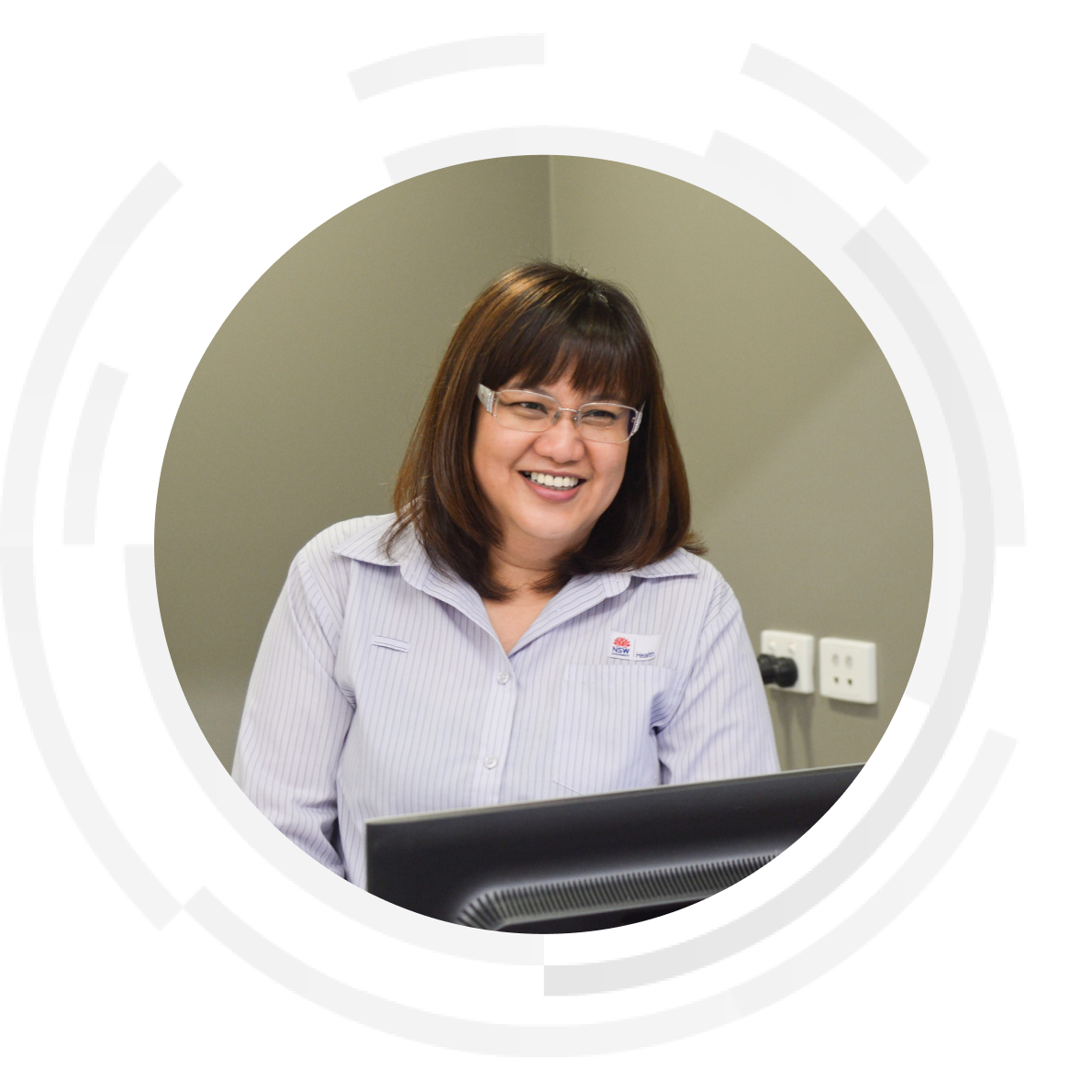 The Benefits
NSW Health staff:
No longer need to access multiple different systems to make simple requests
Can make requests from any device, at any time – so they don't need to be at a shared computer on a ward
Can track the progress and management of their queries
Can find answers to questions via knowledge articles and a virtual assistant
Can view current alerts on statewide IT outages.
Teams that provide support can:
Easily review, approve and provide feedback on requests
Automatically workflow tickets to different teams
Access accurate reporting and analytics
Troubleshoot issues and find resolutions using the knowledge base.
Key Stats
132,000+
requests per month
28%
users view a knowledge article
Data correct as of February-May 2023